Mission Statement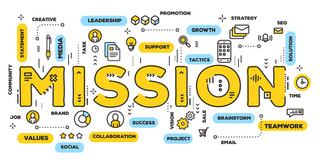 "Stratford Public Schools is committed to establishing and sustaining an equitable community that achieves the District's equity mission to end the predictive value of race and ensure each individual students' and staff members' success. The Board of Education rejects all forms of racism as destructive to its mission, vision, values, and goals."
The mission of the Stratford school community is to ensure that all students acquire the knowledge, character and 21st century skills to succeed through high quality learning experiences and community partnerships within a culture of diversity and respect.
CORE VALUES
Students will acquire content knowledge, strengthen higher-order thinking, and develop character in order to address 21st century challenges.
BELIEFS
We believe teachers must work collaboratively in support of student learning and to model collaboration as a social skill with students. We believe that a rigorous curriculum for all students, an acceptance of diversity, and a culture that actively welcomes all learners will contribute to a more knowledgeable community and society. We believe in the value of a strong education as a means for preparing students for work and life in the remainder of the 21st century.
LEARNING EXPECTATIONS
All students will...
...use real-world digital and other research tools to access, evaluate and effectively apply information appropriate for authentic tasks (academic)
...work independently and collaboratively to solve problems and accomplish goals (civic/social)
...communicate information clearly and effectively using a variety of tools/media in varied contexts for a variety of purposes (academic)
...demonstrate innovation, flexibility and adaptability in thinking patterns, work habits and working/learning conditions (academic)
...effectively apply the analysis, synthesis and evaluation processes that enable productive problem solving (academic)
...value and demonstrate personal responsibility, character, cultural understanding and ethical behavior (civic/social)
...show competence in all core academic subjects and other fields of interest, including the ability to clearly and effectively communicate content information in multiple formats (academic)