Mission Statement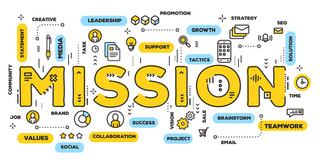 The mission of the Stratford Public Schools is to develop a community of learners in which students acquire the knowledge, skills and confidence to meet the challenges of a changing and increasingly diverse 21st century society.
CORE VALUES
Students will acquire content knowledge, strengthen higher-order thinking, and develop character in order to address 21st century challenges.
BELIEFS
We believe teachers must work collaboratively in support of student learning and to model collaboration as a social skill with students. We believe that a rigorous curriculum for all students, an acceptance of diversity, and a culture that actively welcomes all learners will contribute to a more knowledgeable community and society. We believe in the value of a strong education as a means for preparing students for work and life in the remainder of the 21st century.

LEARNING EXPECTATIONS
All students will...
...use real-world digital and other research tools to access, evaluate and effectively apply information appropriate for authentic tasks (academic)
...work independently and collaboratively to solve problems and accomplish goals (civic/social)

...communicate information clearly and effectively using a variety of tools/media in varied contexts for a variety of purposes (academic)


...demonstrate innovation, flexibility and adaptability in thinking patterns, work habits and working/learning conditions (academic)


...effectively apply the analysis, synthesis and evaluation processes that enable productive problem solving (academic)


...value and demonstrate personal responsibility, character, cultural understanding and ethical behavior (civic/social)


...show competence in all core academic subjects and other fields of interest, including the ability to clearly and effectively communicate content information in multiple formats (academic)