Drop Off and Pick Up Directions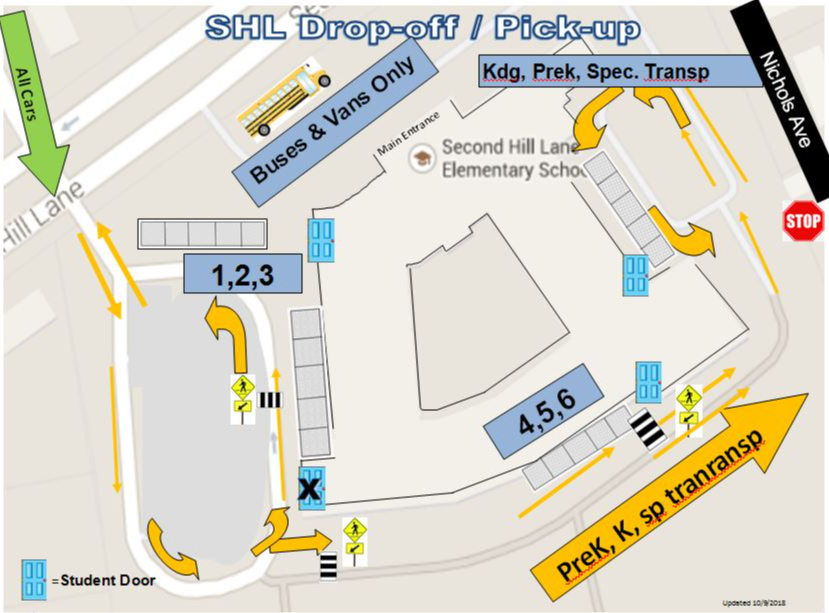 Any car picking up a student at the end of the day MUST be displaying an SHL provided Visor Tag with the student's name. If a car arrives to pick up a student that does not have a Visor Tag, the car will be directed to park and the driver must report to the main office to provide their ID before the children are released.

Any parent who is walking up to pick up their child MUST sign out the child at the assigned location next to their grade level's dismissal door.