Early Learning Services at Second Hill Lane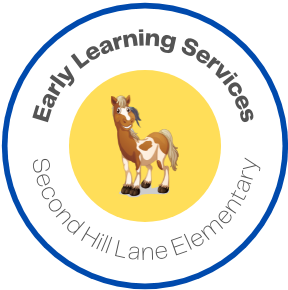 The Stratford Board of Education Early Learning Service program is a special education preschool integration program housed at Second Hill Lane Elementary School. This program offers mandated special education preschool services for eligible Stratford children ages
3 to 5. One of the program's highlights is COME PLAY WITH US.
COME PLAY WITH US provides opportunities for the children to work and play with non-disabled children. This exciting program provides developmentally appropriate preschool experiences for all students.
For the 21-22 school year, we will be working to re-implement a screening process for the COME PLAY WITH US Program. COME PLAY WITH US children should be able to separate easily from their parents, play and speak well.
To qualify for a COME PLAY WITH US visit children must be 3 years old, potty trained and a Stratford resident. Parents will be responsible for transportation to and from the program. Our preschool offers half day sessions only. There is no tuition however families will be charged a minimal activity fee. All screening appointments will be made on a first come first served basis based on availability.
Parents who would like more information or who are interested in having their child visit a preschool classroom should contact Early Learning Services at Second Hill Lane School
203-381-2030.