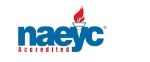 Victoria Soto School
699 Birdseye Street
Stratford, CT 06615
Enrollment
The Stratford Public Schools provide full-day/full-year and school-day/school-year preschool programs for children ages three and four years old. This includes three school-day/school-year and one full-day/full-year classrooms. These programs have been accredited by the National Association for the Education of Young Children. The District is committed to serving children and families from diverse racial, ethnic and economic backgrounds, including children with special needs. Priority is given to four year olds as space allows. Children must be three by December 31st of the calendar year they enter school to be eligible for the program. Children are accepted on a first come, first serve basis as space allows. The program does not discriminate on the basis of race, gender, color, national origin, religion, disability status, or any other status protected by law.
Parent(s)/guardian(s) interested in enrolling their child in the Stratford Readiness Program can call the Early Childhood Office at 203-381-2030 for more information and to place their child on the wait list.
Program Schedule
The school-day/school-year program follows the Stratford Public Schools' calendar.
Program hours: 8:50 a.m. – 3:05 p.m.
The full-day/full-year program operates 50 weeks a year. The program is closed the week before school opens in August and during the holiday recess in December.
Program hours: 7:30 a.m. – 5:30 p.m.
Tuition
The cost of the program is divided into equal payments. The tuition is as follows:
School-day/school-year - $135 per week
Full-day/full-year - $235 per week
All families are required to pay a weekly fee. Scholarship assistance may be available to qualified families. The family share, based on the gross annual income of the family and family size, is determined using the current Connecticut Office of Early Childhood School Readiness sliding fee schedule. In addition, eligible families are encouraged to complete a Care4Kids application and submit it to the State of Connecticut.