Dr. Lozinak's 4th grade scientists releasing their butterfly! #includeengageinspire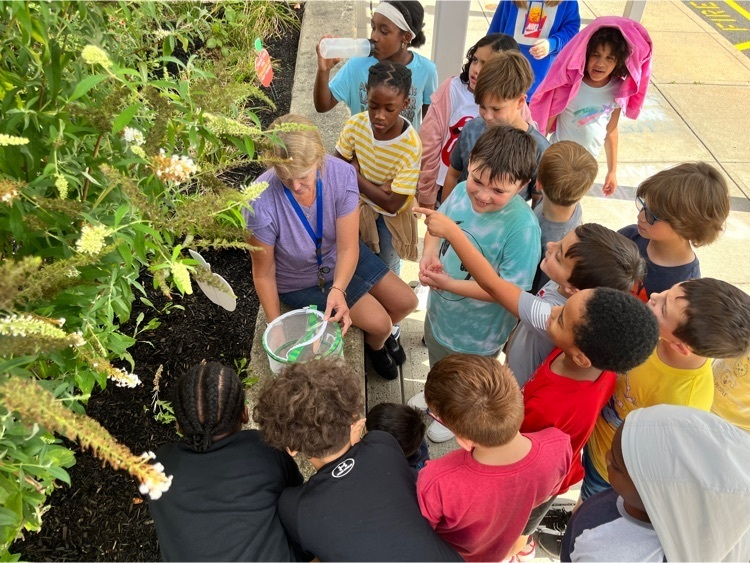 Visit from Commissioner of Education Charlene Russell-Tucker.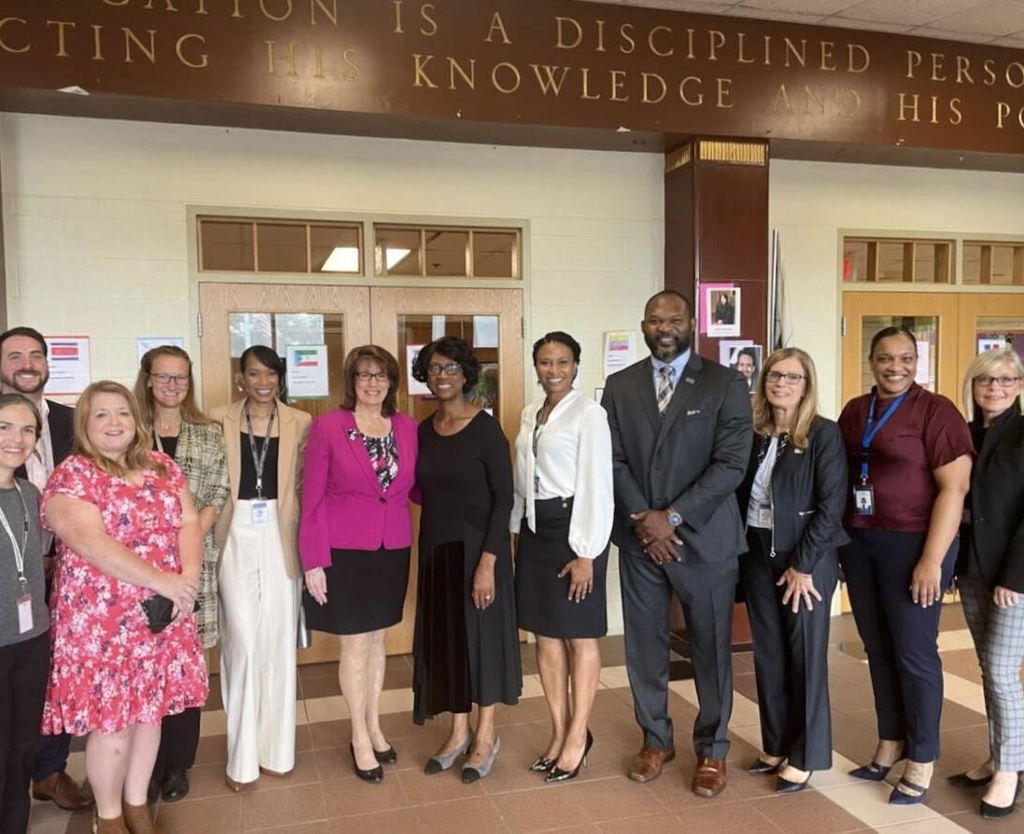 Akira St. Clair, Grade 11, from Stratford High School, is the top winner of the FinTron Invest Stock Market Game for Q2. He won a $1,000 cash prize. Students invest $100,000 each quarter in the stock market game and the "top dog" is awarded a $1,000 prize.

Stratford Families, Staff, and Community Members: The first day of school is Thursday, September 1, 2022 (with Kindergarteners beginning on Friday, September 2, 2022). *Regular School Day Schedule - *Elementary - 8:45 AM - 3: 15 PM - *Middle School - 8:15 AM - 2:45 PM - *High School 7:30 AM - 2:00 PM - * Bus Schedule: Please review our Transportation page located under the Department heading on the district website for bus schedules.
https://www.stratfordk12.org/page/transportation
- *If you or someone you know is in need of information on how to register students for Stratford Public Schools, please remember we do have "Online Registration" and you can access information online at:
https://www.stratfordk12.org/page/registration
- Any additional questions can be directed to our Registration office at 203-381-6924. Our registration office is located at the Board of Education - 1000 East Broadway Stratford, CT 06615 and open Monday - Friday, 8:30 am - 4:00 pm

Stratford & Trumbull Adult Education- Serving All Residents of Stratford and Trumbull Fall 2022 Semester 'Begins September 6th High School Diploma • GED • American Citizenship • ESL 'We Offer: • Supportive Teachers & advisors • FREE courses for town residents • College & Career assistance • American Citizenship Prep • English as a second language • Free GED Testing Vouchers* MONDAY -THURSDAY - 4PM TO 9PM 468 Birdseye Street Stratford. CT 06615 (203)-385-4270
ContinuingEducation@stratkl2.org
*For qualified students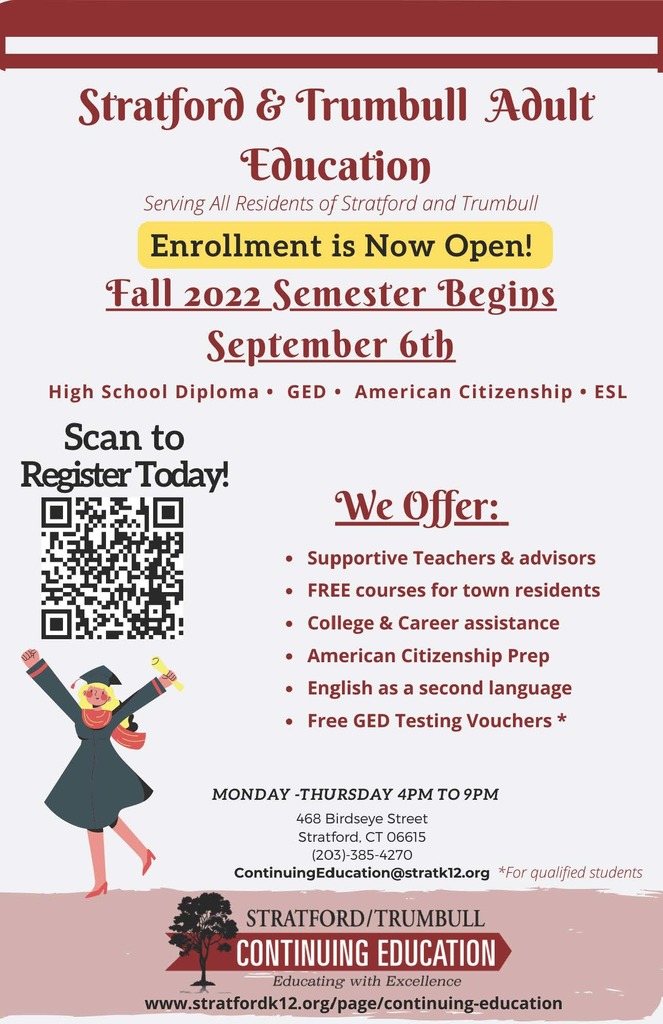 Please Welcome Our New Teachers for 2022-2023.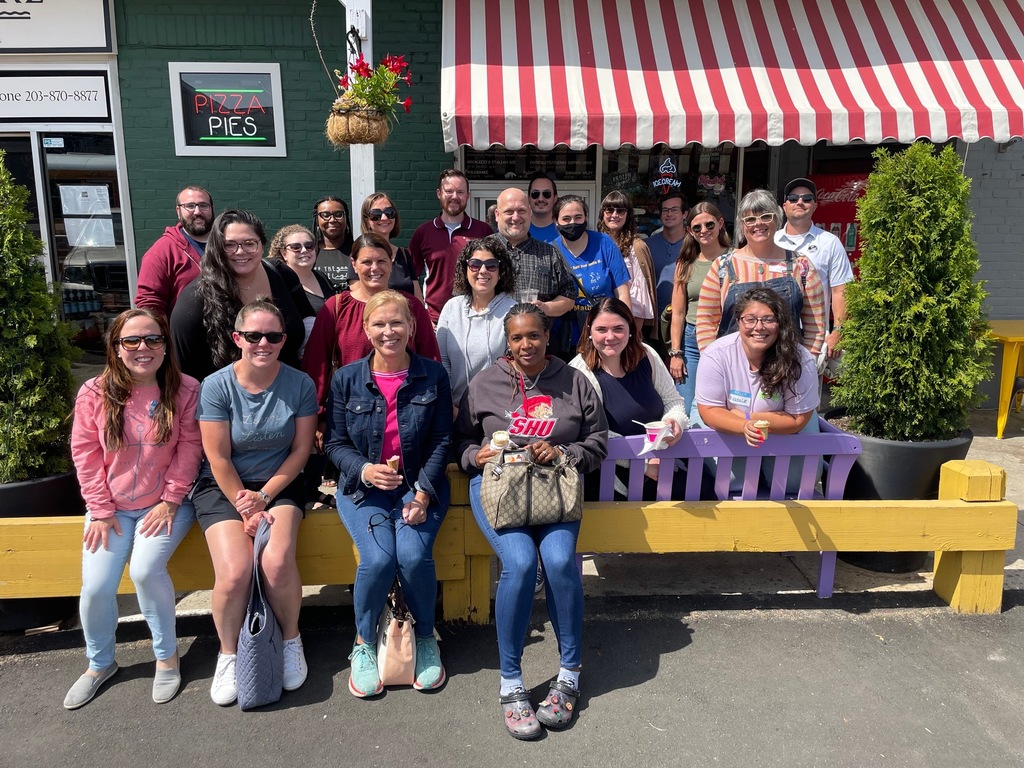 Medical Careers Pathway Recognition Ceremony.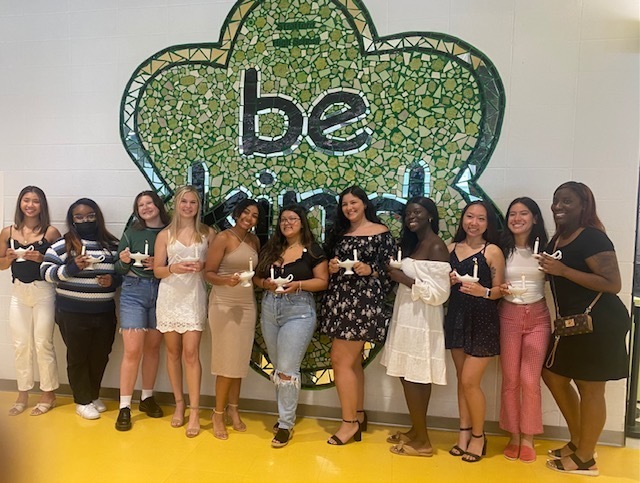 Thank you to our virtual tutors who provided support all year to our elementary students in quarantine status to keep the learning consistent, students engaged, and staying connected to the "classroom" behind the screen!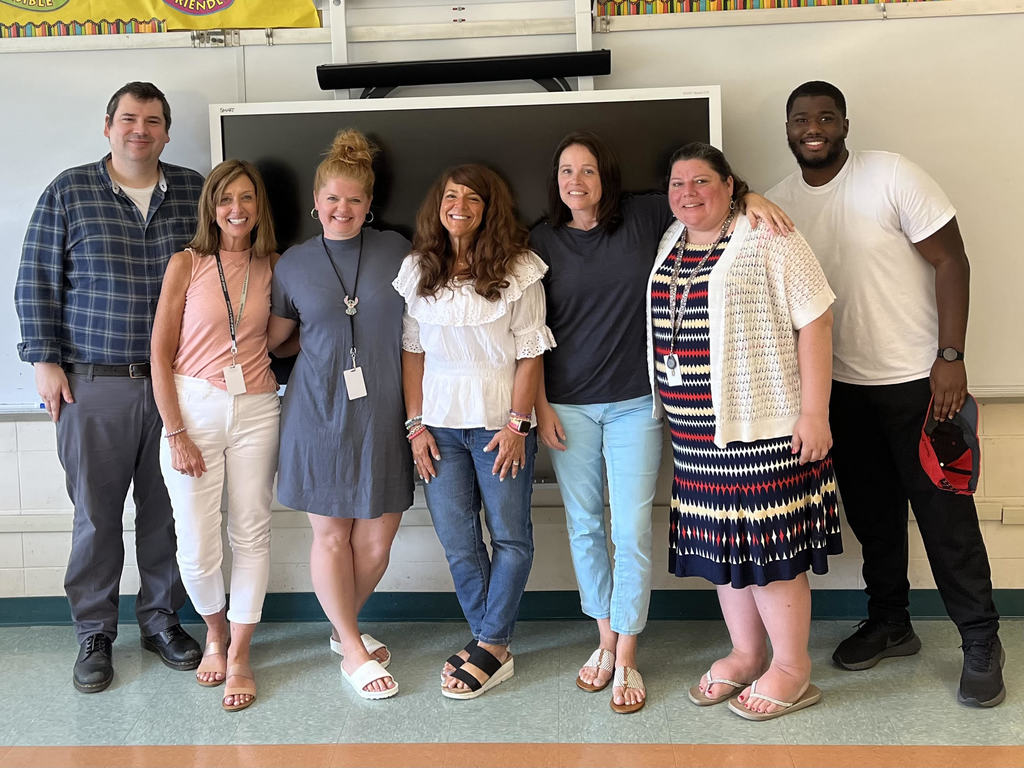 Today the Eli Whitney students and staff welcomed back Eli Whitney Alum who are graduating from High School this year. Congrats to all of the Class of 2022 students!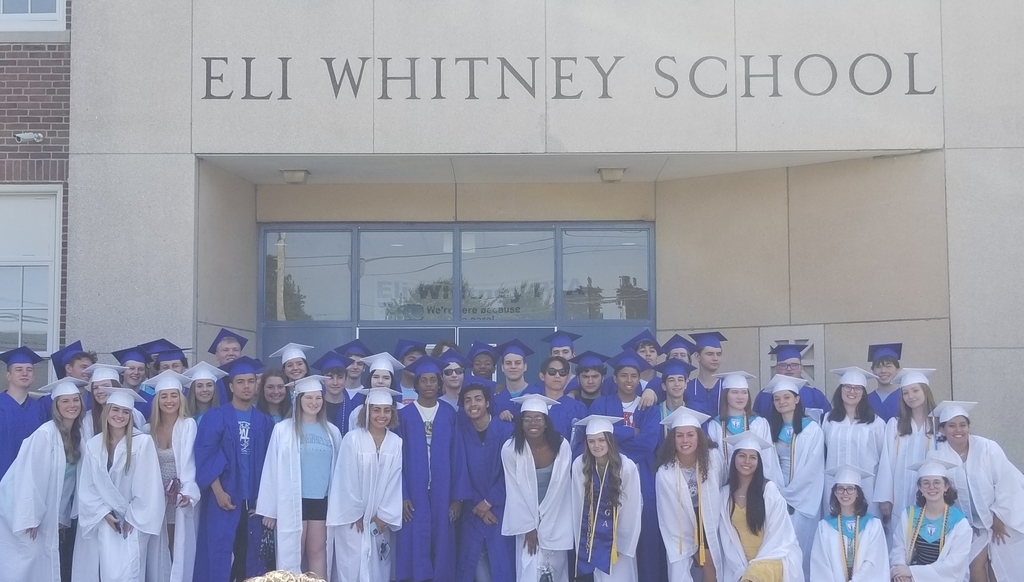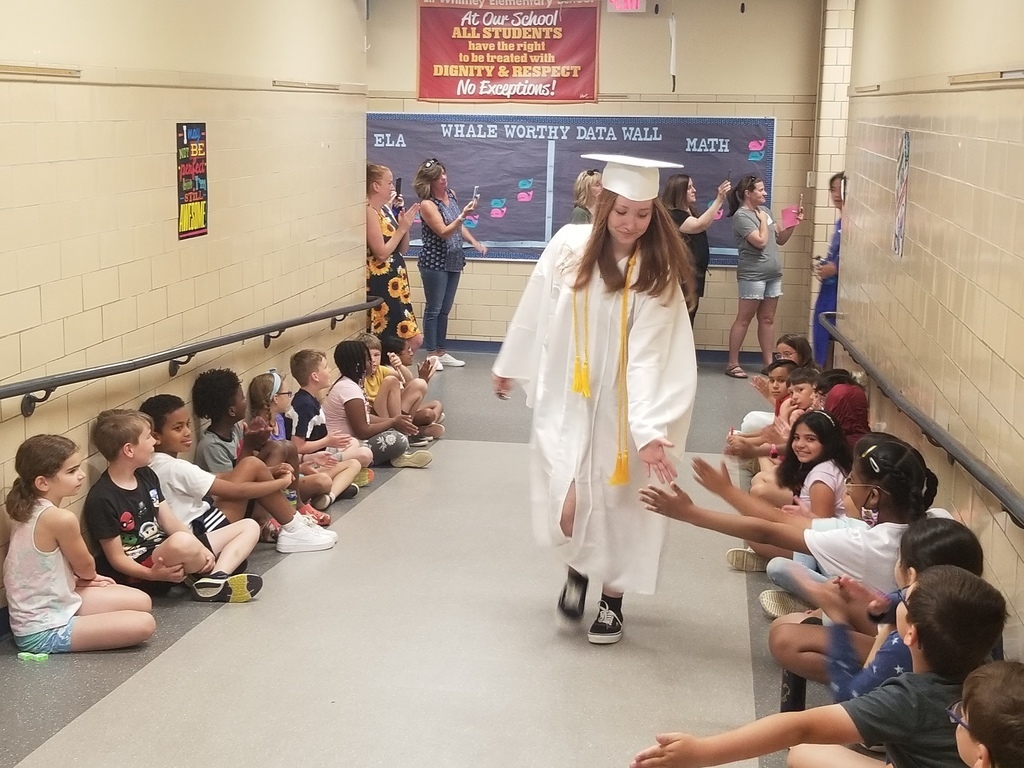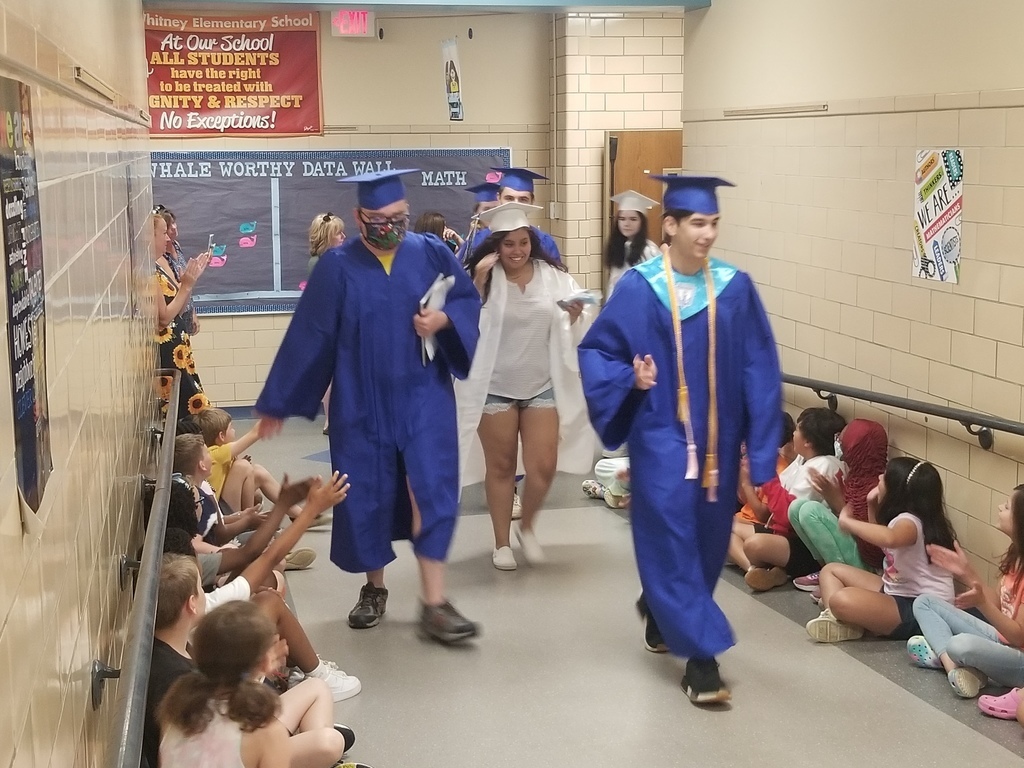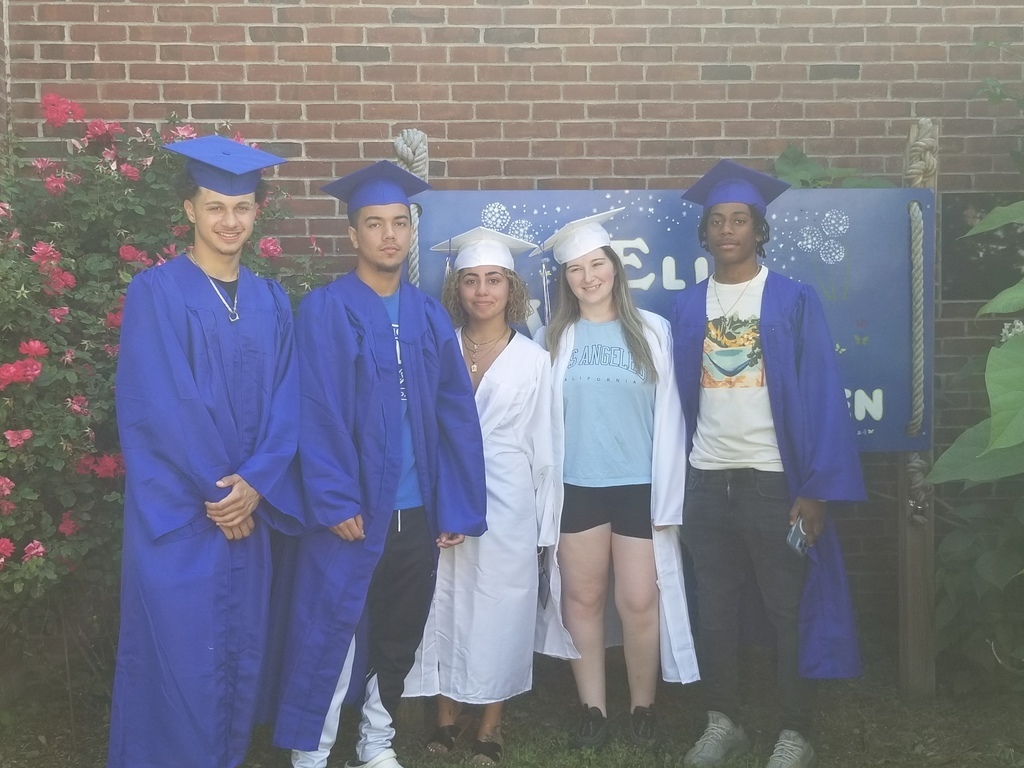 MULTICULTURAL WEEK CELEBRATION ASSEMBLY at Franklin Elementary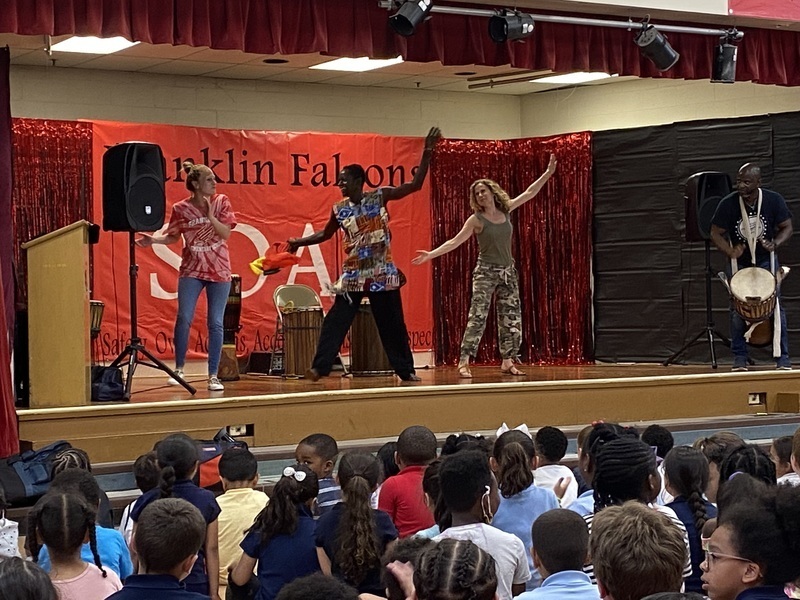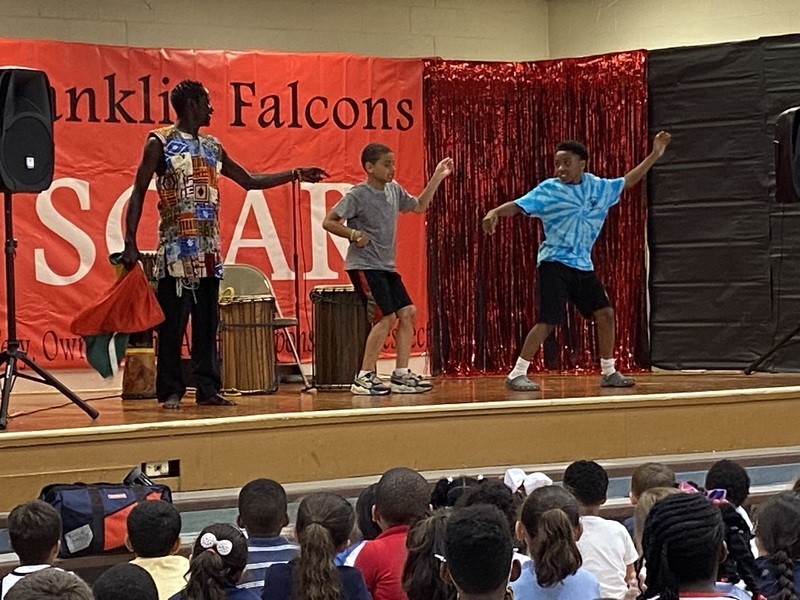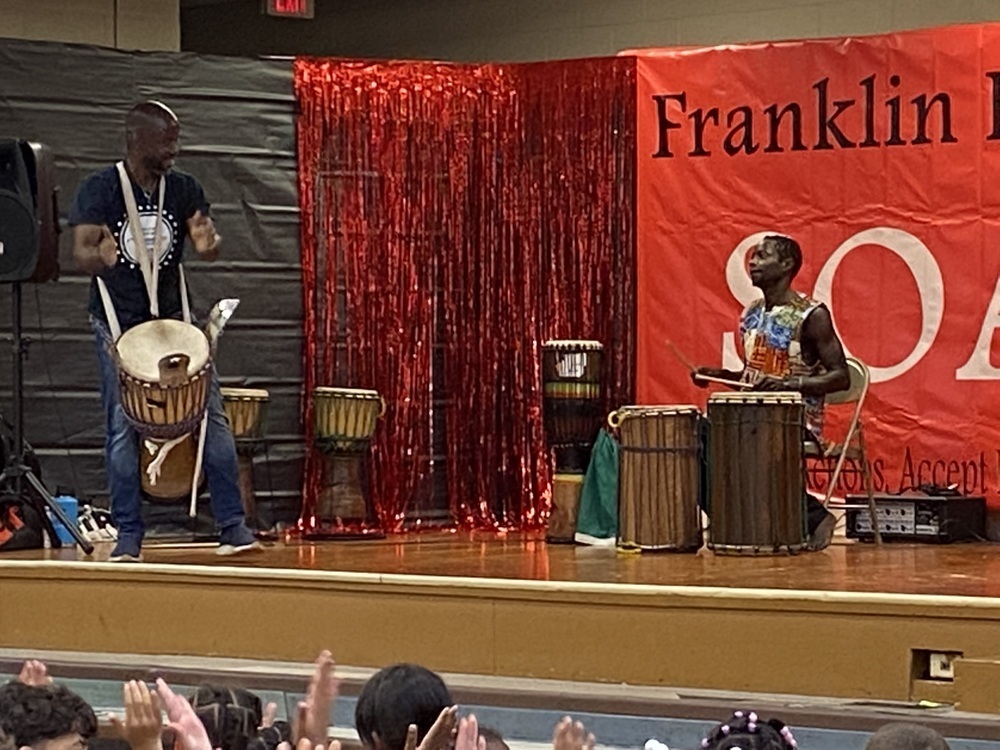 Pride had a blast at the End of Year Extravaganza and Penny Carnival at Second HIll Lane School! Thank you to the over 1200 people who showed up to close out an incredible 21-22 school year! #oneteam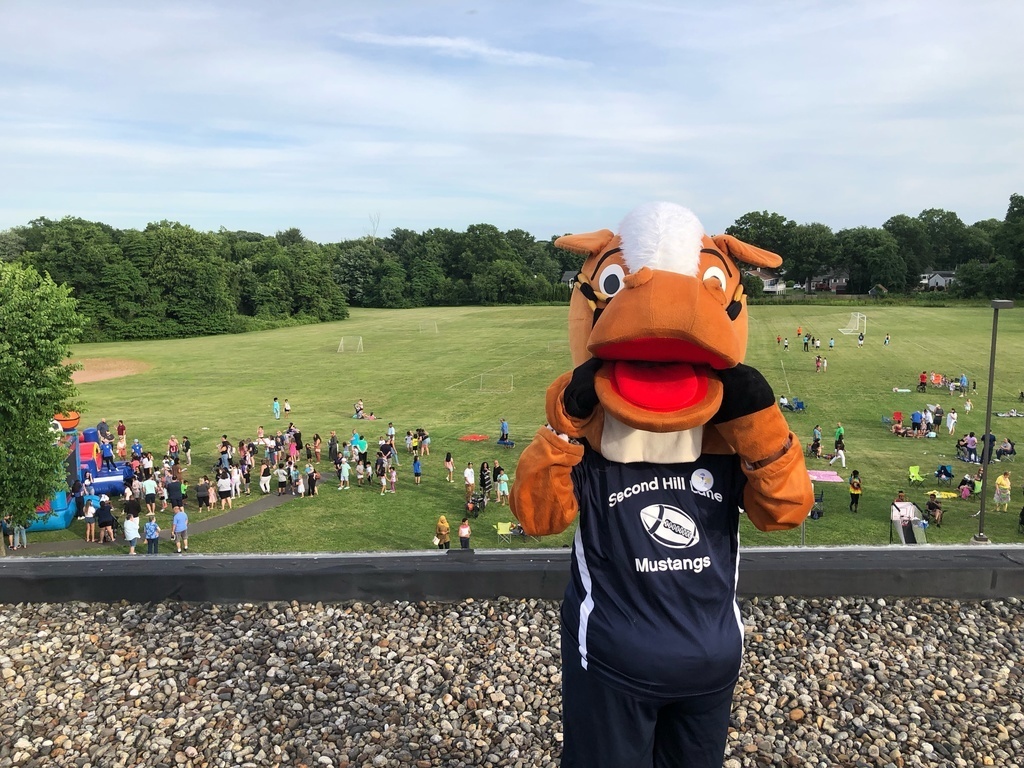 Good News this week! Stratford HIgh School Principal Jack Dellapiano reports that Stratford High School has been 5 straight years on the US News Best High School Report! Bunnell High School Principal Dr. Katie Graf - Students were seen at Stratford Day representing Bunnell High School! Flood Middle School Principal Greg Grigas reports that after two years without, Flood Middle School students had a blast at their Neon themed "8th Grade Dance" on Thursday night! Wooster Middle School Interim Principal Jim Singletary reports that Wooster Middle School students enjoyed a successful 8th Grade Picnic and Awards Night! Over at Chapel Elementary School, Dr. Armistead (Principal) reports about a fabulous Literacy Day and Night! Watch the district website for photos coming soon! Franklin Elementary School celebrated a multicultural week! Principal Eric Conrad said a series of amazing interactive African drumming activities and dance demonstrations took place for all Franklin's students. Principal Kate Murphy reported Lordship Elementary had a tremendous Kindergarten Orientation for the incoming friends, and Grade 6 enjoyed a class picnic! Principal Diana DiIorio at Nichols Elementary reports that Nichols' students are enjoying some free books for summertime reading thanks for the Reading Consultants and parent volunteers' "Book Swap". Many other schools celebrated events, as well. We'll keep reporting, and meanwhile watch the District website for the latest news and photos!

Good luck to 4th-grade student from Chapel Elementary School, Andrew Humpal, who is currently representing Stratford Public Schools at the National Invention Convention hosted at the Henry Ford Museum in Dearborn, Michigan. Have a great experience, Andrew! We are so proud of you!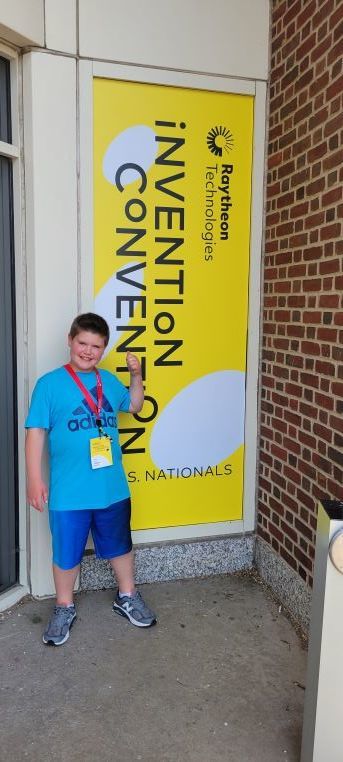 Good News this week includes: Stratford HIgh School's Jazz Band A (under the direction of Dr. Mark Ryan) won first place in the National Jazz Festival Competition! And received a Superior rating at the Peak Performance Music Festival in Hartford CT. Stratford High School's Drama Society attended the HALO Awards for High School Theater on Wednesday, June 1st at the Palace Theater in Waterbury, CT. With 17 nominations across 39 categories, the SHS Drama Society walked away with 4 wins! BEST ORCHESTRA - The 25th Annual Putnam County Spelling Bee - Dr. Mark Ryan, Conductor BEST PERFORMANCE by a Cast in an Ensemble Production - The 25th Annual Putnam County Spelling Bee - Ms. Kathleen Murphy and Mr. Jeff Leinen, Directors BEST MALE STANDOUT PERFORMANCE in an Ensemble Production - Tyler Tripodi for The Mousetrap BEST FEMALE STANDOUT PERFORMANCE in an Ensemble Production - Olivia Orris for The 25th Annual Putnam County Spelling Bee KUDOS to All!

The Stratford High School 2022 CTE Showcase was held on Wednesday, May 25, 2022 in the Civics Lobby. The showcase displayed student work and exhibits from various pathways including: Business Management & Administration, Education & Training, Health Science, Hospitality and Tourism, Information Technology, Manufacturing, Marketing, Science, Technology, Engineering & Math, and Transportation, Distribution & Logistics. Several of the displays were interactive and highlighted the important electives available to students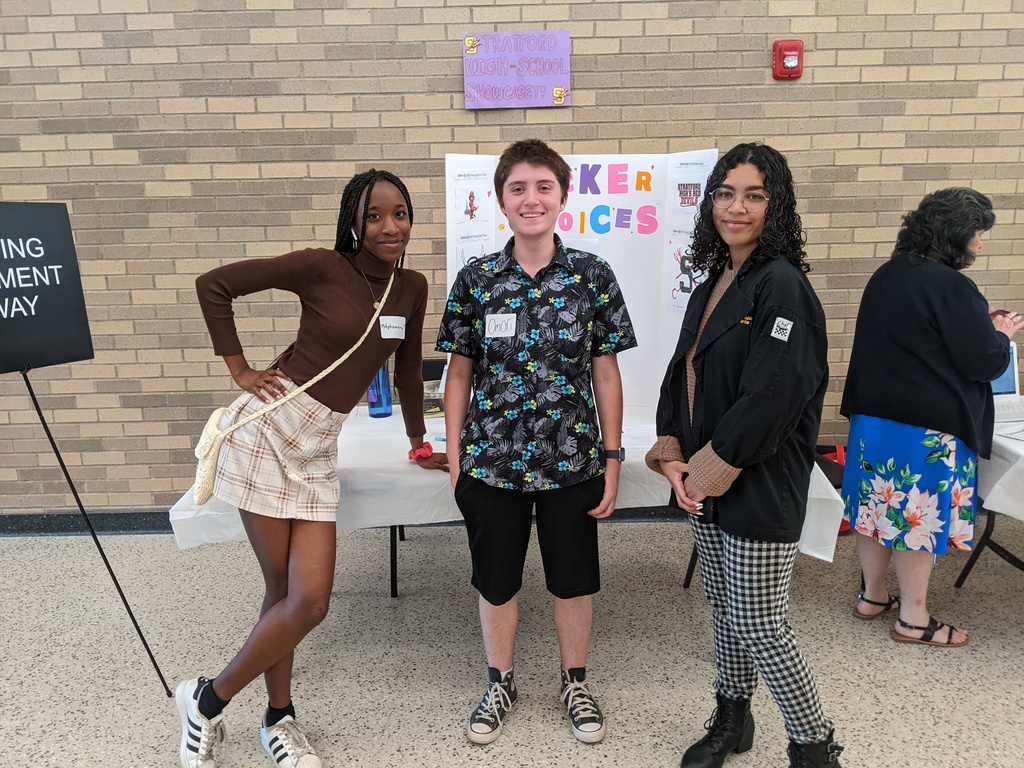 Stratford High School: We are pleased to congratulate this year's Valedictorian, Leon Duc Nguyen, and Salutatorian, Hayley Ivanko!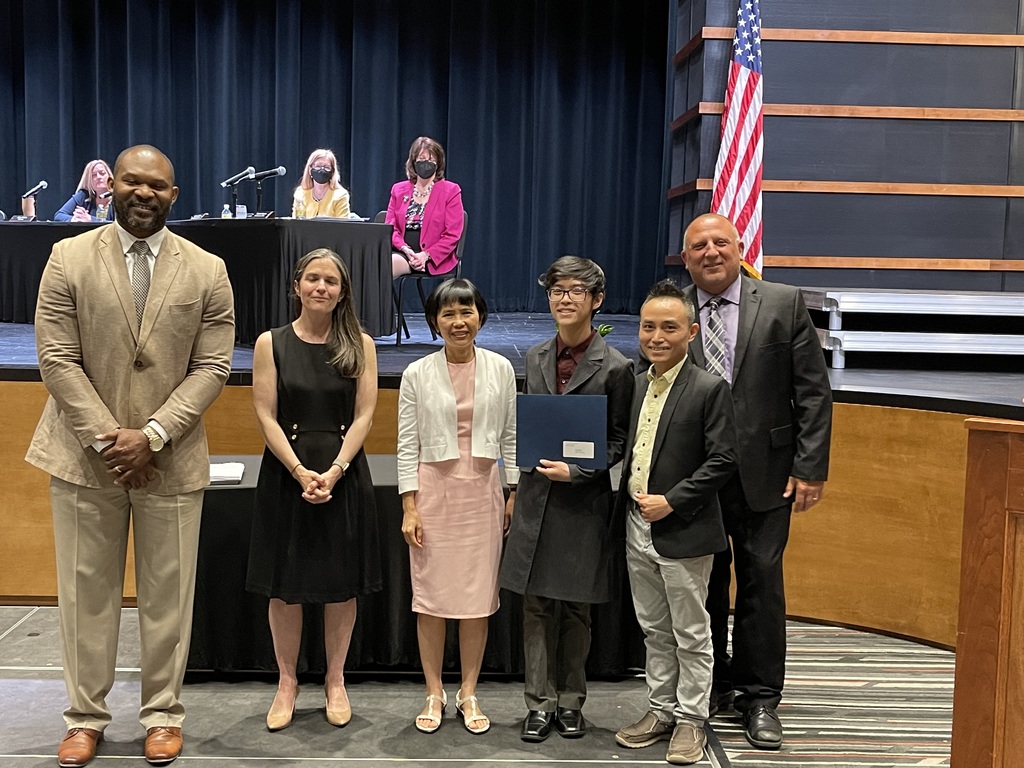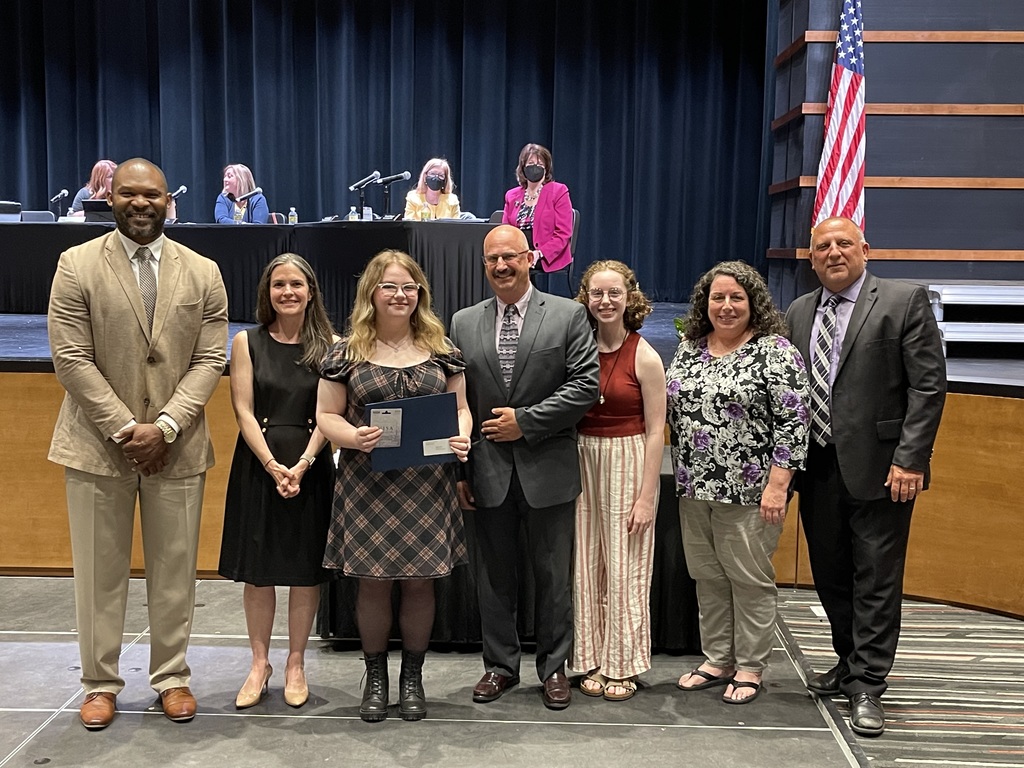 Bunnell High School: We are pleased to congratulate this year's Valedictorian, Michael Perry, and Salutatorian, Angelica Laszczak!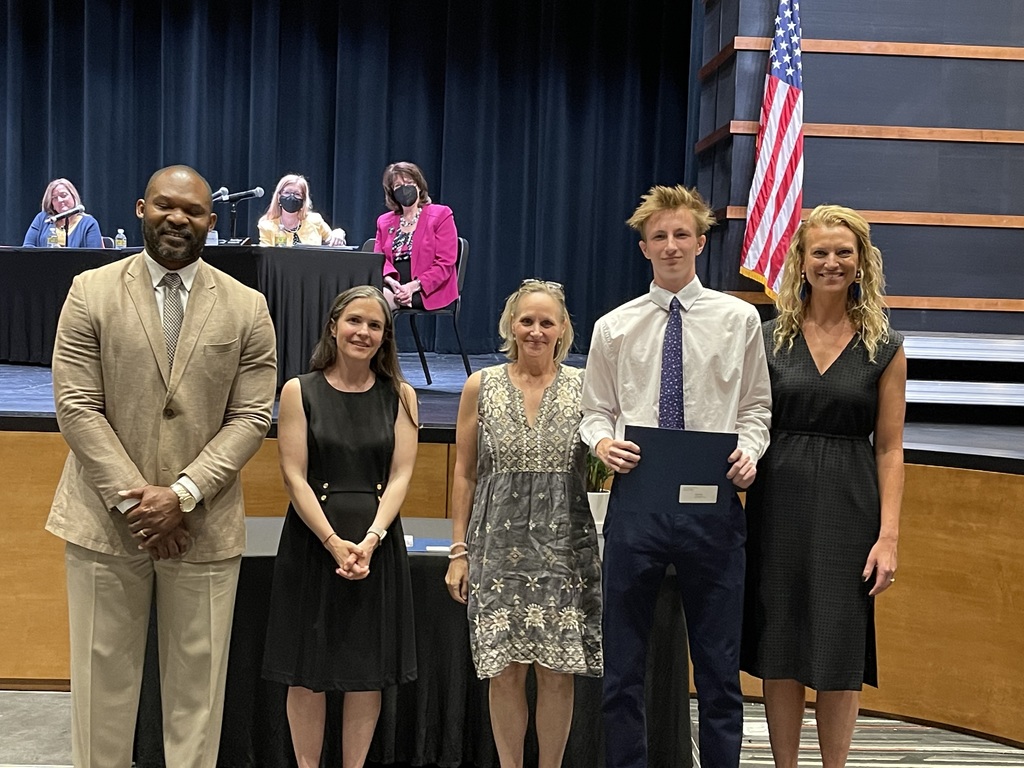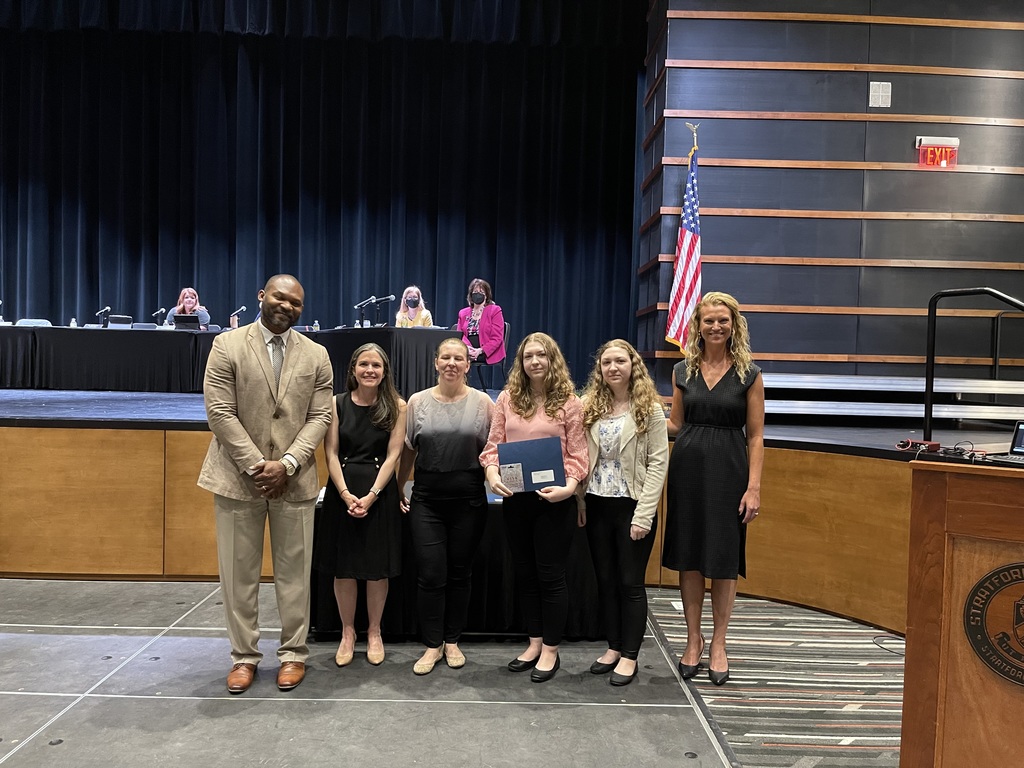 CABE Leadership Awards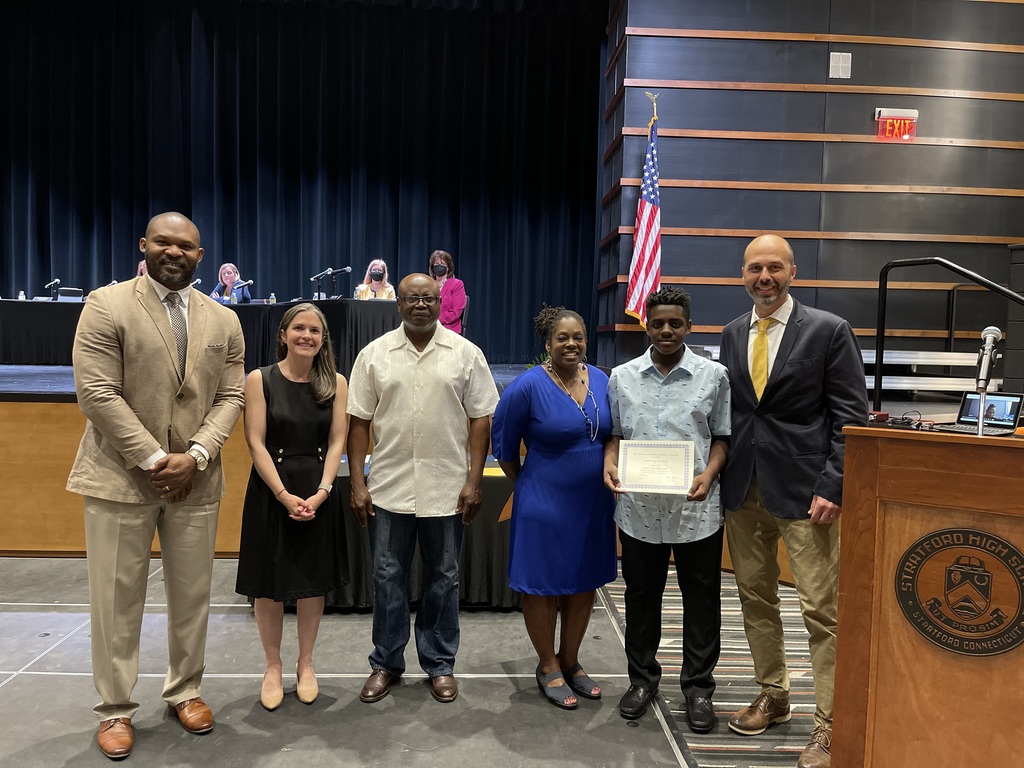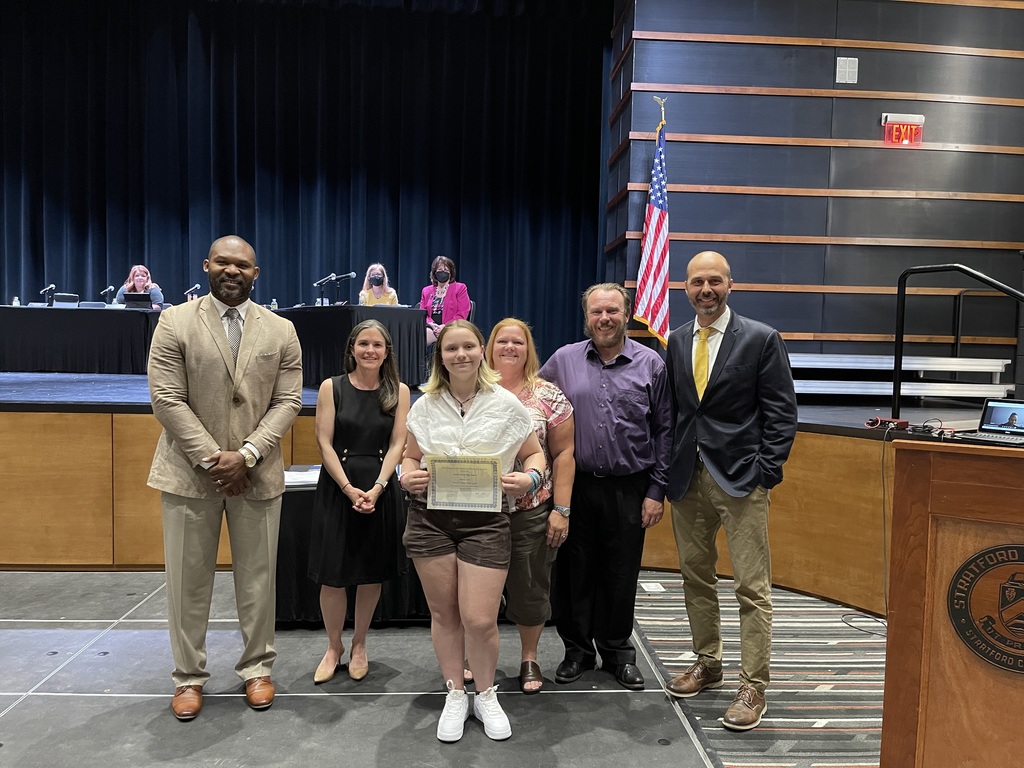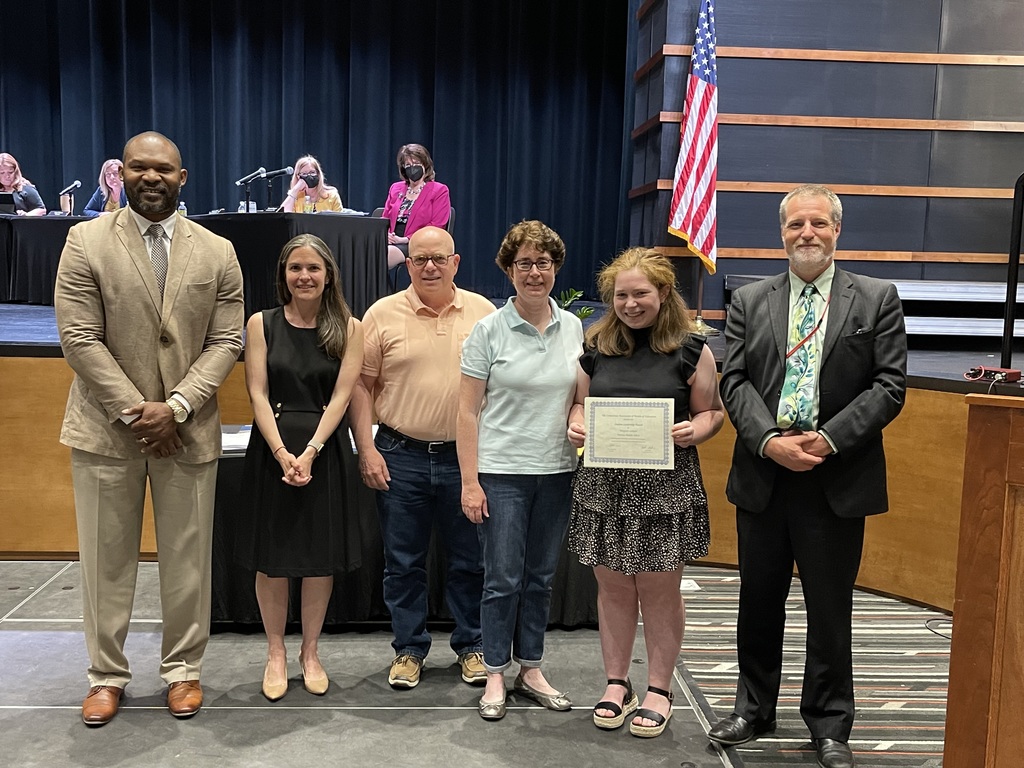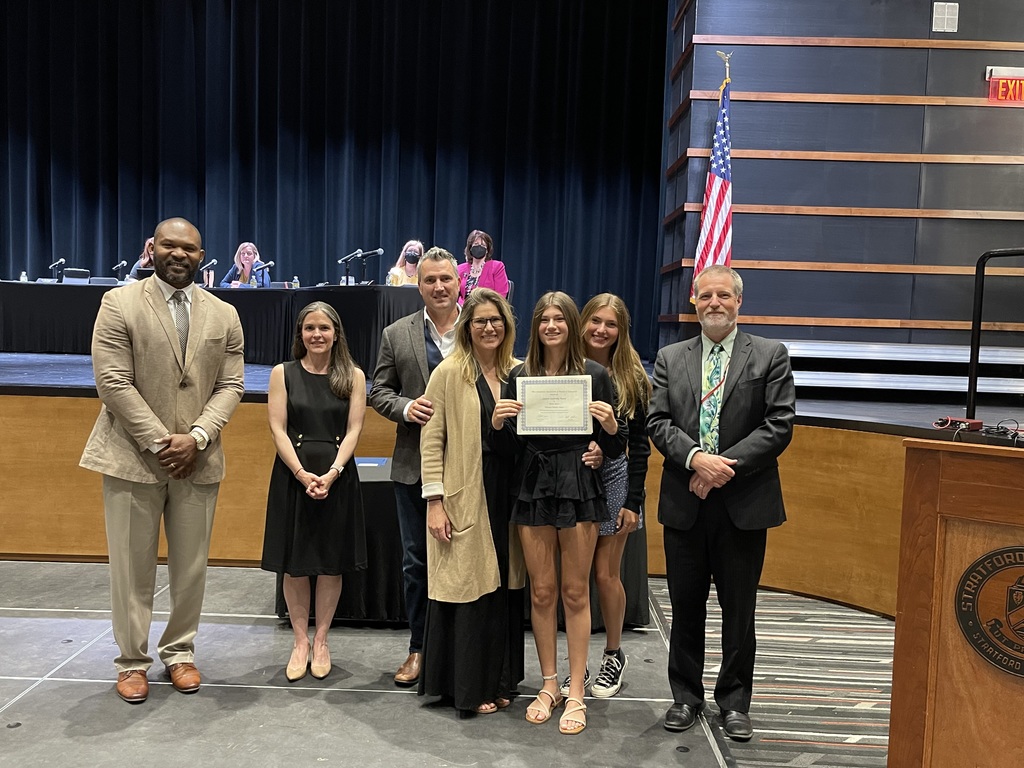 CABE Leadership Awards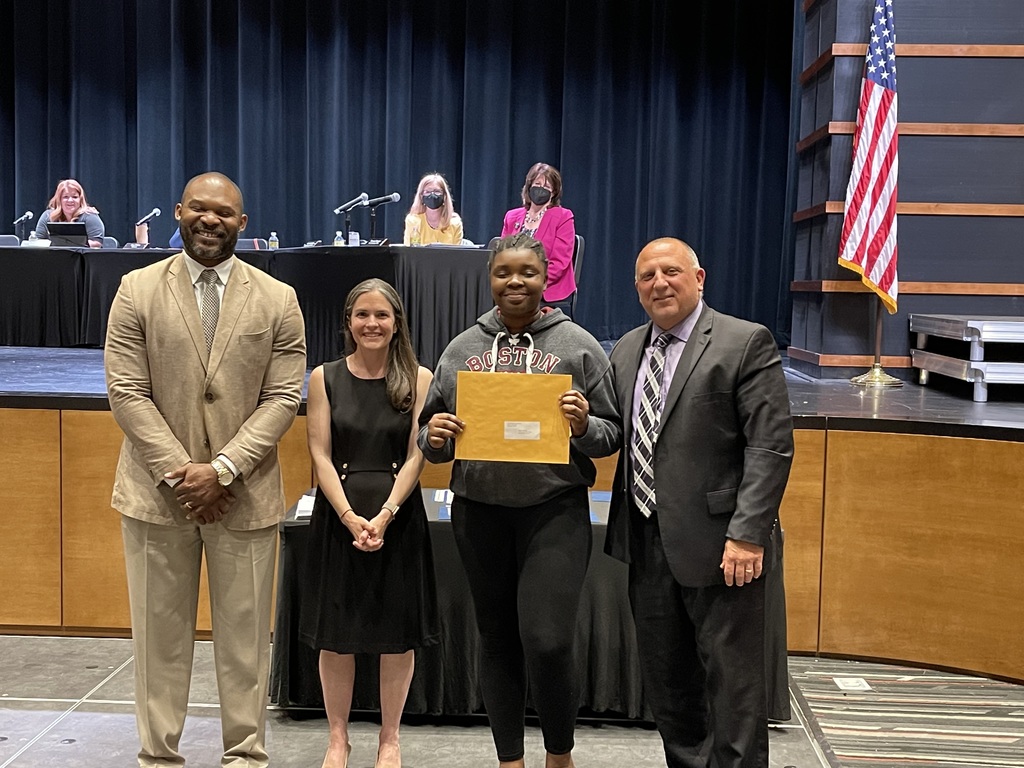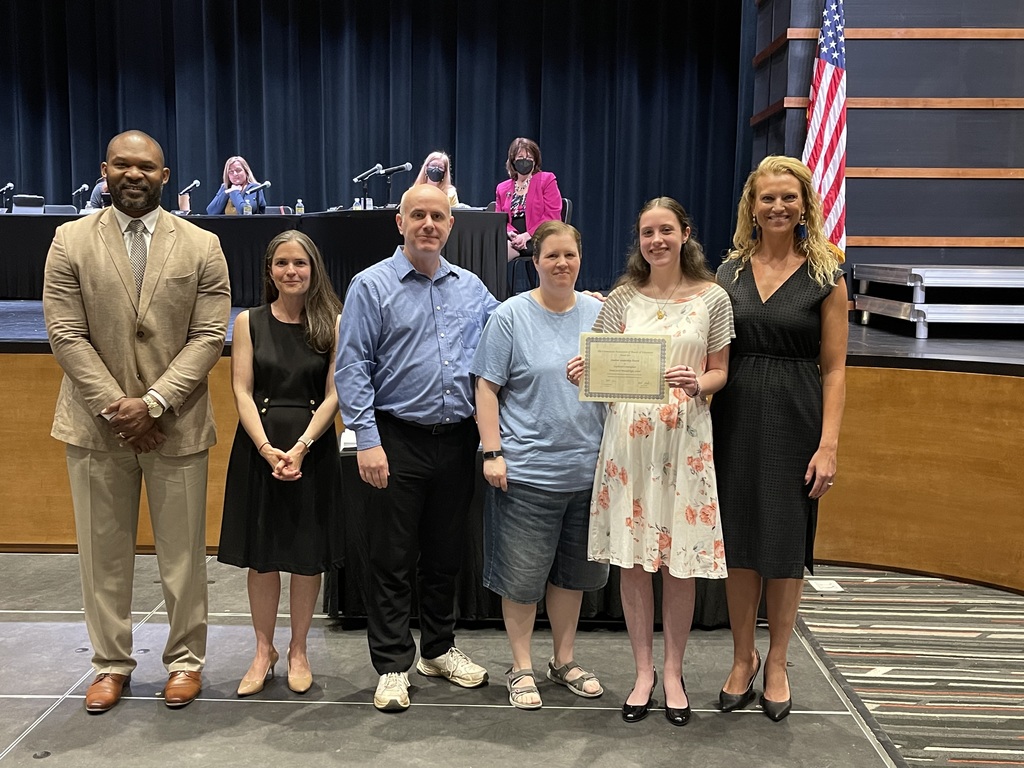 The last student school day for the 2021-2022 school year is June 20, 2022. Early dismissal will take place for the elementary school population on June 16, 17 and 20. For the secondary schools, early dismissal will take place on June 17 and 20.