Program Location
Second Hill Lane Elementary School
65 Second Hill Lane
Stratford, CT 06614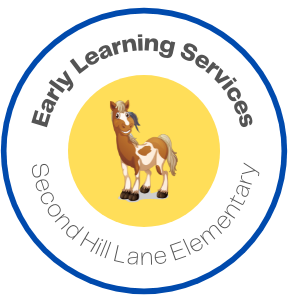 Early Learning Services is an integrated preschool program where children with special needs and children with typically developing skills learn from each other in a nurturing environment. The goal of our program is to enhance each child's cognitive understanding, emotional development, social skills, language and motor development through structured and facilitated language and play based experiences.
The District is committed to serving children and families from diverse racial, ethnic and economic backgrounds, including children with special needs. Children must be three years old and a Stratford resident to be eligible for the program. Children are accepted on a first come, first serve basis as space allows. The program does not discriminate on the basis of race, gender, color, national origin, religion, disability status, or any other status protected by law.
Child Find
Stratford Public Schools participates in Child Find, a process to identify young people with special education needs. Federal and State regulations require that all disabled children be identified, located and evaluated from birth through age twenty-one. In Connecticut, local school districts are required to provide services to qualified children who have attained the age of three. Disabling conditions may include hearing, orthopedic, visual impairments, autism, specific learning disabilities, intellectual disability, speech/language impairment, social/emotional disturbance, and specific health impairment.
If you have concerns about your preschool aged child's development contact the Early Childhood office
at 203-381-2030.
Come Play with Us
One of Early Learning Services' highlights is our Come Play with Us program. This program invites typically developing 3 and 4 year olds to join our classrooms. This exciting program provides developmentally appropriate preschool experiences for all students.
Come Play with Us Fees and Hours
For all children accepted and enrolled in the Come Play with Us program, the fees and schedule are as follows:
A.M. Session 9:15 - 12:00 Monday -Thursday $50 / month
P.M. Session 12:45 - 3:30 Monday - Friday $55 / month
Parent(s) guardian(s) interested in enrolling their child in the Come Play with Us program can call the Early Childhood Office at 203-381-2030 for more information and to place their child on the waitlist.