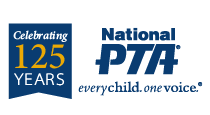 Bunnell Parents, Teachers and Students,
Bunnell High School is committed to working closely with all stakeholders to carry out its mission on behalf of students. To join us, please complete the membership form.
Explore how you can support our students' 2024 Post Prom.
Contact information for the Bunnell PTSA: bunnellhsptsa@gmail.com
Co-Presidents: Susan Basciano and Lorie Strazza
Co-Vice Presidents: Rebecca Estime and Hope Rose
Treasurer: Susan Marcus
Secretary: Tara Moreno
Fundraising Chairs: Lucia Branco, Wendy Bauer and Heather Murphy
WE TRULY APPRECIATE YOUR SUPPORT!