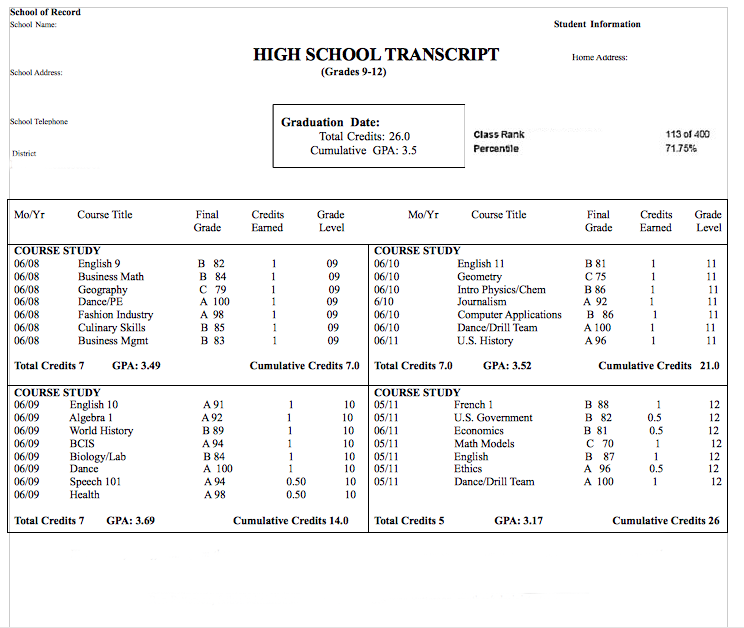 Student Transcript Policy
Student transcripts cost $3.00 and are payable by cash, money orders or checks (made payable to Bunnell High School)

Official Transcripts will contain the Frank Scott Bunnell High School raised seal and are signed, in ink, by the principal of the high school.

Unofficial Transcripts do not bear the Frank Scott Bunnell High School seal and are not signed. These will bear an unofficial copy stamp.

A student/former student's transcript will only be released if:

The request is made via the Transcript Request Form.

The request is made by the student/former student. Requests from a third party (i.e. Employer/University) will be processed only if written permission from the student/former student has been received.

A parent/legal guardian may request a transcript for his/her child.

Please allow 24-48 hours after receipt of your transcript request for processing.

Transcripts are typically mailed directly from Bunnell. If you need to meet a deadline, please stop by the main office between the hours of 8:00 AM – 2:30 PM, to pick up a copy in a sealed envelope.
Forms
Contact Info:
If any questions, please contact us at:
203-385-4250
Frank Scott Bunnell High School
1 Bulldog Blvd
Stratford, CT 06614
Attn: Transcripts