Stratford Public Schools Mission Statement
The Stratford Public Schools Mission Statement is, to support the growth of the whole student through a challenging and inspiring education within a safe and inclusive environment.
To propel the work, the BOE has 5 District Priorities which reinforce each other. These priorities are centered on:
● Well-Being. Supporting the well-being and social emotional health of students.
● Meaningful Learning. Ensuring high-quality instruction and meaningful learning for each and every child.
● Plan for Future Success. Ensuring a student driven plan that prepares students for postsecondary success.
● Exceptional Talent. Recruiting, diversifying, developing, supporting, and retaining exceptional faculty and staff.
● Family and Community Partnership. Engaging families and strengthening connections with the community.
The Board of Education's strategic plan is directly aligned to each schools' improvement plan. Additionally, the construction of the strategic plan positions the district to be agile and well suited to respond to the ever-changing dynamics of communities and society.
Core Values
Students will acquire content knowledge, strengthen higher-order thinking, and develop character in order to address 21st century challenges.
Core Beliefs for Learning
We believe that:
a safe, positive school climate that embraces diversity is essential to ensure respect and opportunity for each individual

students should understand the world beyond their community in order to contribute to a global society

parents and students must share responsibility and work in partnership with the school in order to improve academic performance and to develop lifelong learners

students should use technology effectively to acquire, process, and deliver information
Portrait of a Graduate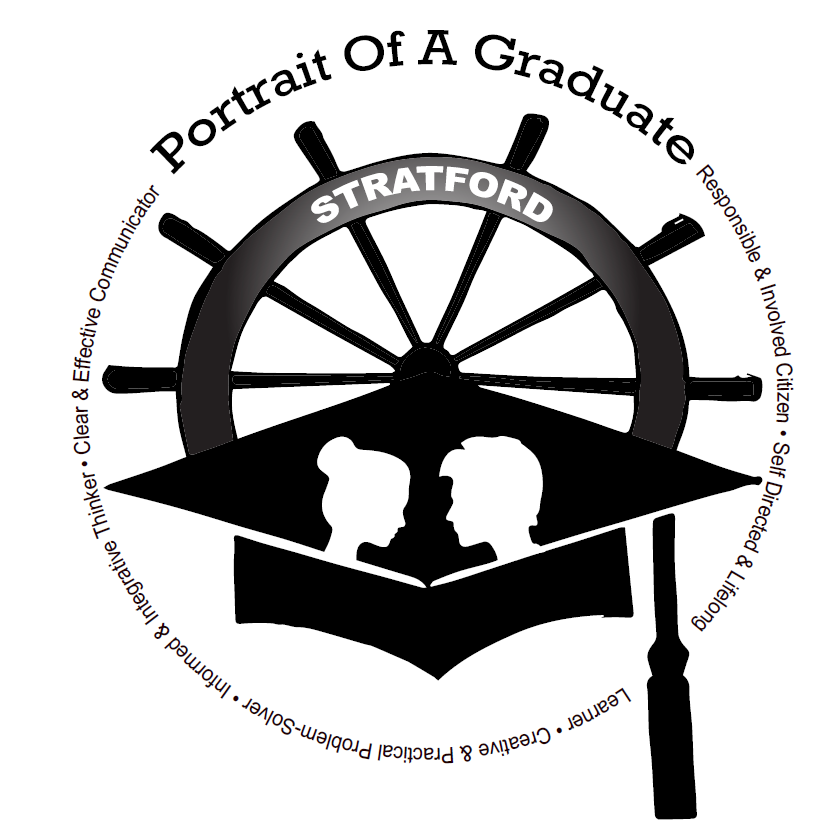 Stratford Public Schools is committed to establishing and sustaining an equitable community that achieves the District's equity mission to end the predictive value of race and ensure each individual students' and staff members' success. The Board of Education rejects all forms of racism as destructive to its mission, vision, values, and goals.